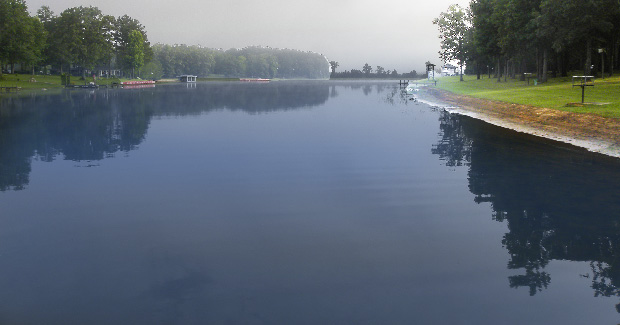 Expect big scores as a stacked field of skiers will hit the recently-becoming-legendary waters of Cedar Ridge Lakes as the second stop of the Nautique Big Dawg World Tour takes place this weekend in Canton, Miss.
The site of two of Regina Jaquess' world records, including the pending one she set earlier this month, Cedar Ridge is gaining a reputation for huge scores. At the 2013 Big Dawg event held there, 39-1/2 feet off was ran 15 times by 13 different skiers.
Add a and some of the sport's biggest 34 mph names, and you have plenty of reasons to following Saturday's preliminary scores and Sunday's brackets.
Team GOODE will be looking to add its second Big Dawg title of the year, as Dave Miller won the first stop in Mexico in April. More than half of this weekend's field, including the top five seeds (Miller, Jay Leach, Chet Raley, Chad Scott and Tim Huston) are on GOODE.